« Alone and feeling it... | Home | Meltdown »
November 7, 2007
Christmas shinys...
This just in ... I've found some goodies that I so want on
one of my favorite sites
.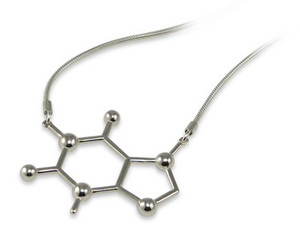 Thought I've been accused of not being a jewelery person (ok, I'm really not), that is pretty sweet! I wish the chain was longer ... I don't relish the thought of being skewered in the throat by oxygen. If I can find the gorgeous necklaces of F1 racetracks (my personal favorites were Monza and Magny-Cours), I'll post them, too. Yeah, you read that right.
Even more practical for me, though, is
this little beauty.
Just gorgeous. ThinkGeek is amazing.
Of course, there is always the old backup of
the Amazon wishlist.